Behavioral Finance & Market Outcomes Ebook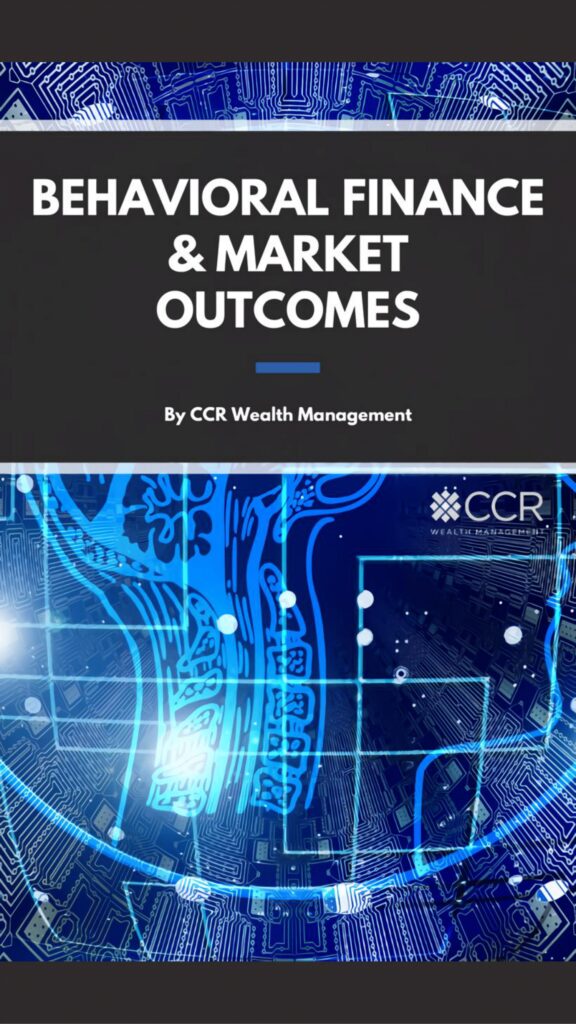 CCR Wealth Management has received positive client feedback on a series of three essays on the topic of Behavioral Finance, which we ran with our market outlook reports from October 2016 through April 2017. We have assembled these topical discussions here.
Behavioral biases have a proven, negative effect on investor outcomes. We draw from the annual Dalbar Quantitative Analysis of Investor Behavior report in quantifying their effect on individuals' portfolio returns, and explore both Cognitive and Emotional biases as well as discussions of specific behaviors common among investors.
While our review of various behavioral biases is not a comprehensive list of all biases which influence investment decision making, the topics we cover are drawn from our decades of experience in the practice of wealth management, and the various financial obstacles we have navigated with our clients.
We hope you find it informative.