Your Cybersecurity Checklist
Protect yourself from data breaches, it's easier than you think! With 111.7 million Americans exposed to data breaches every year, the risk of having your personal information exposed is real.
Don't be a statistic: follow this checklist to better navigate the situation if you ever experience a data breach.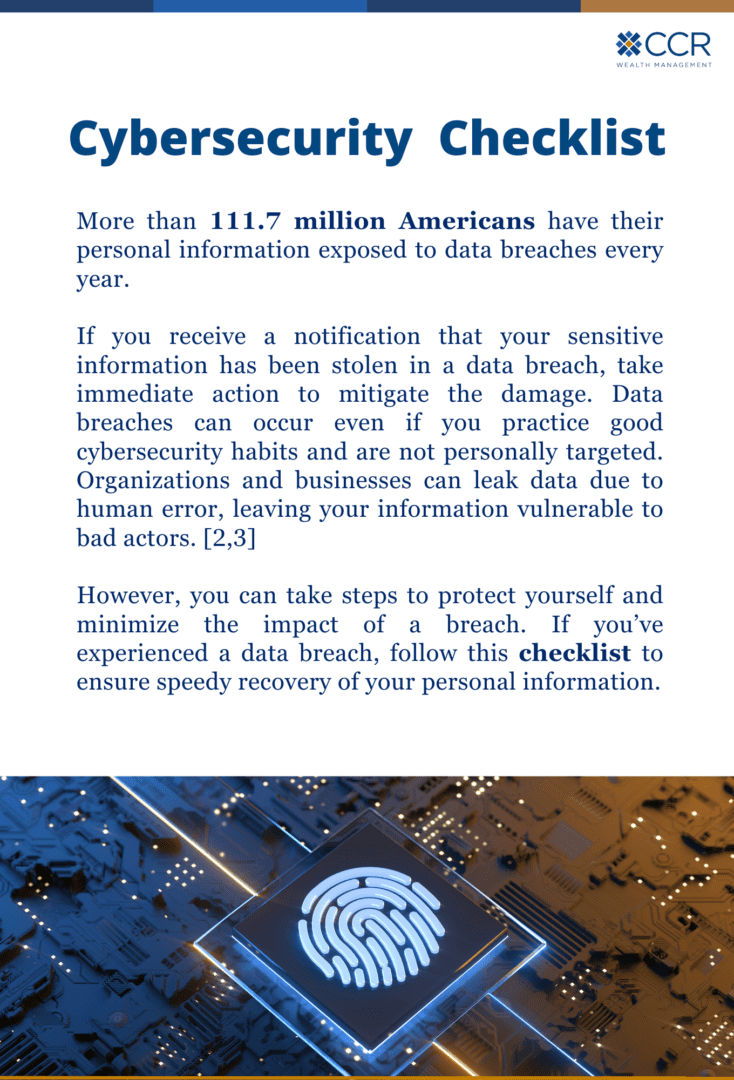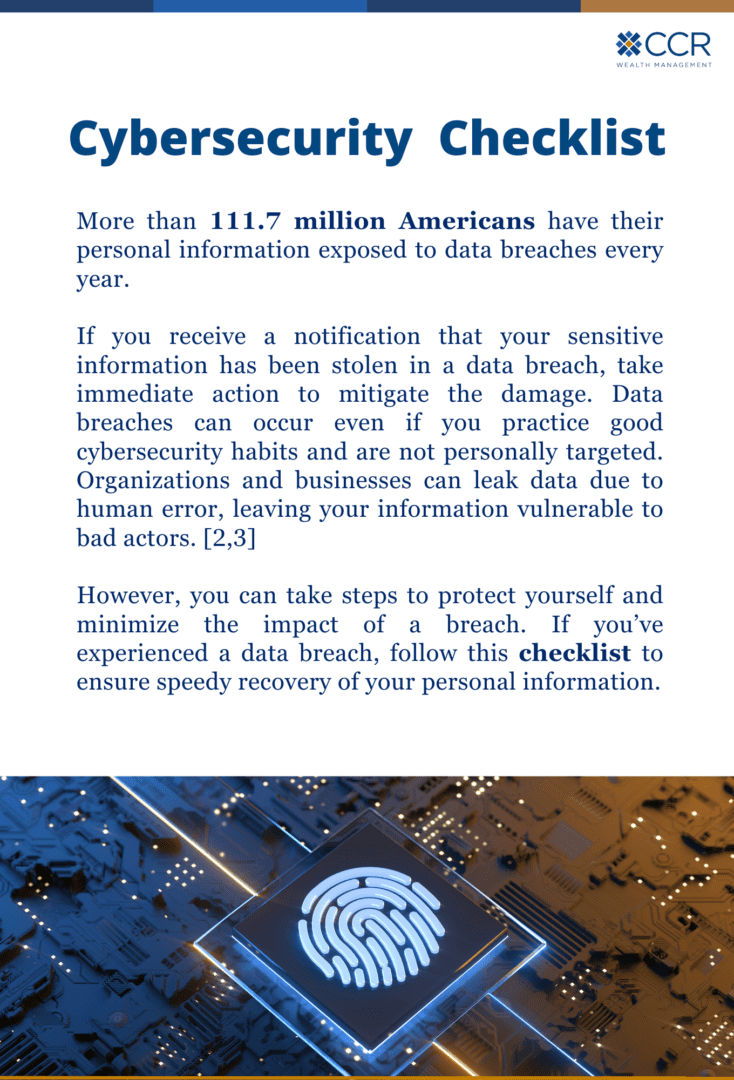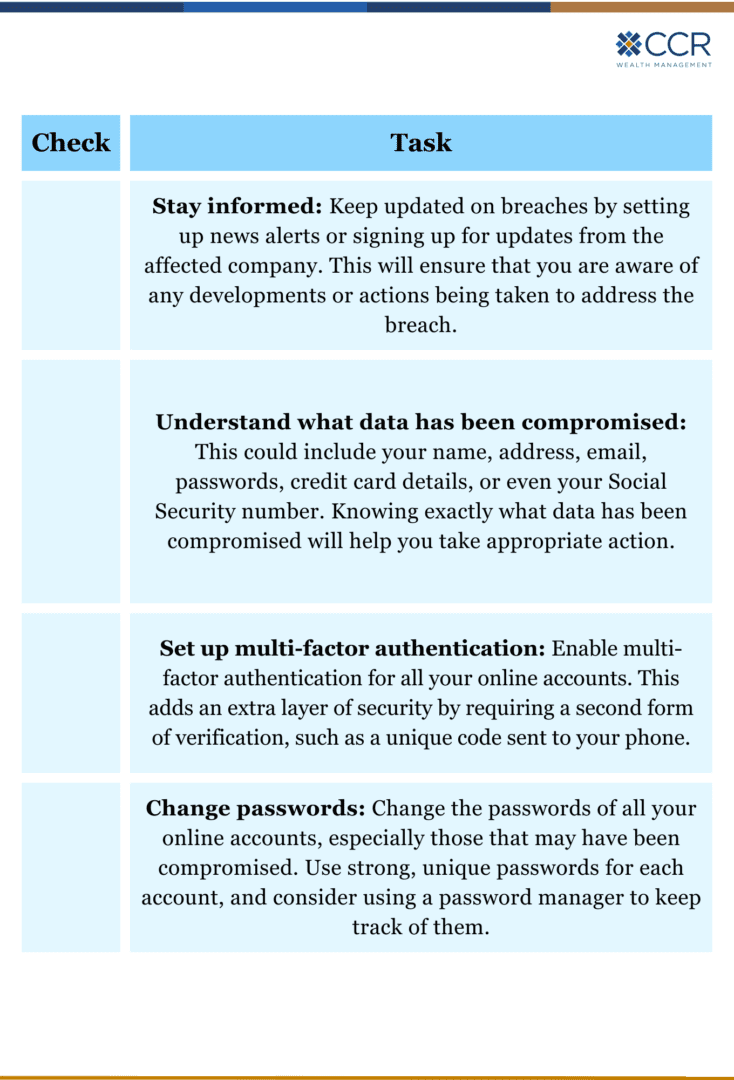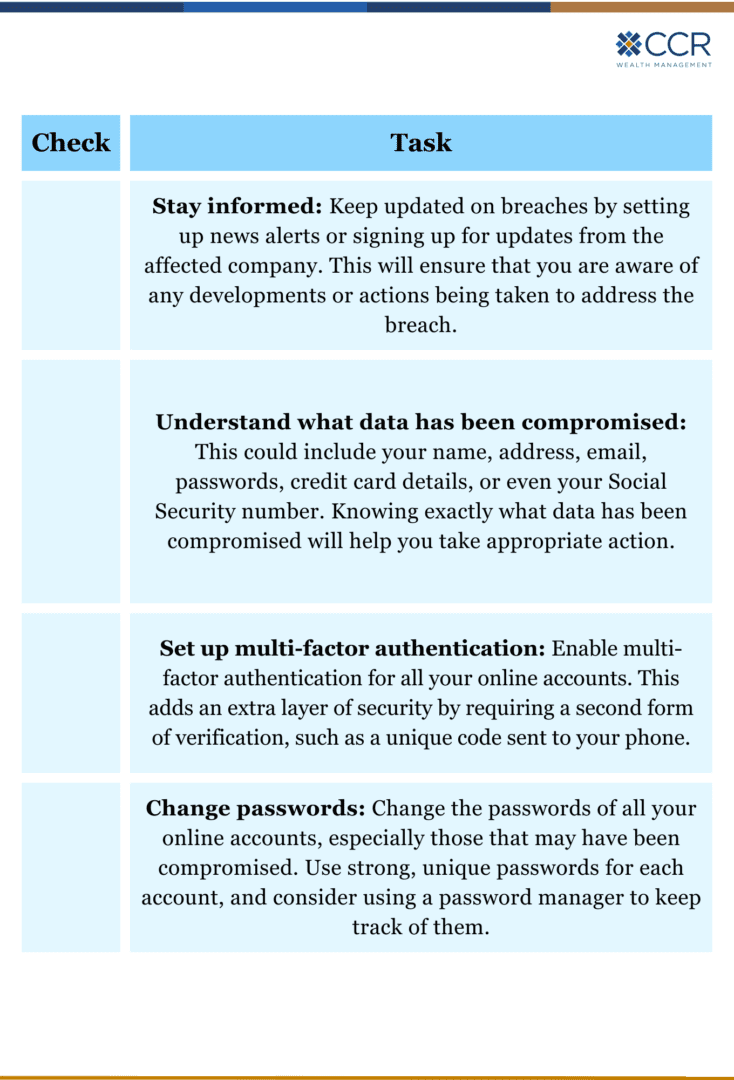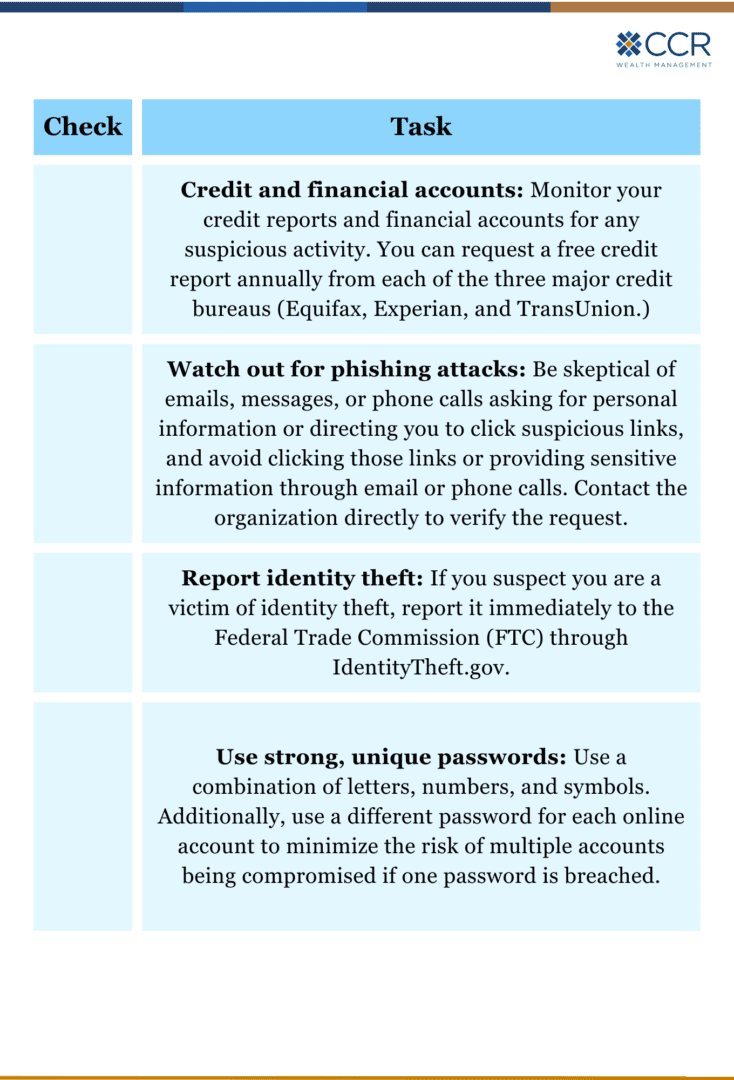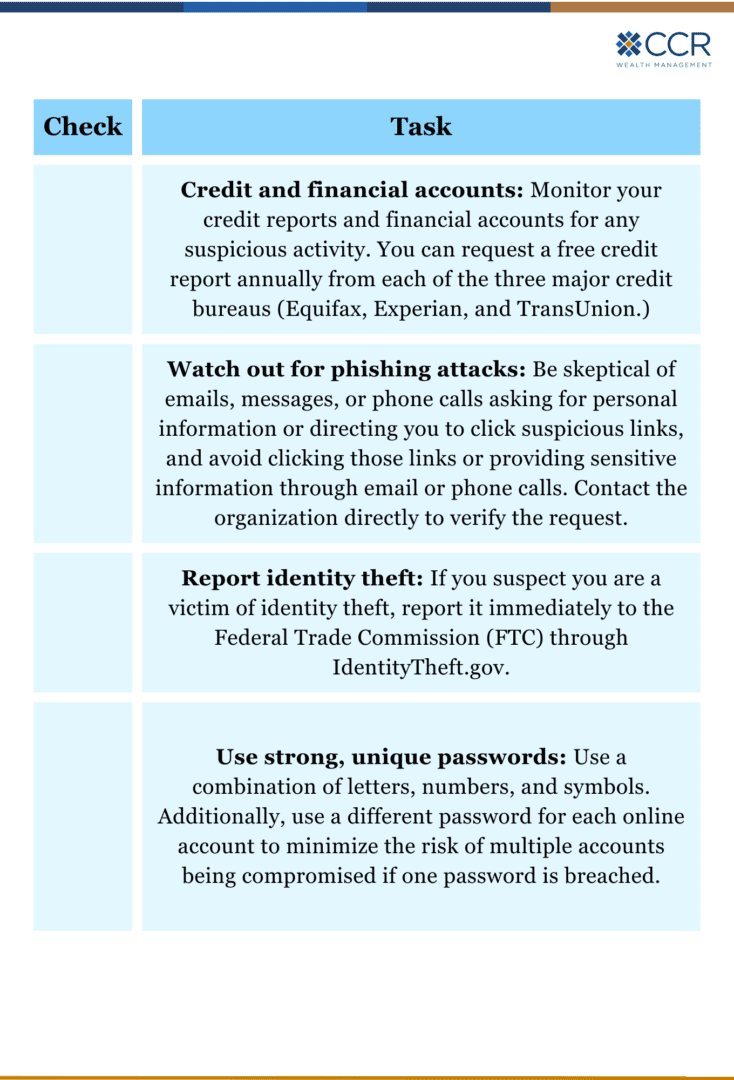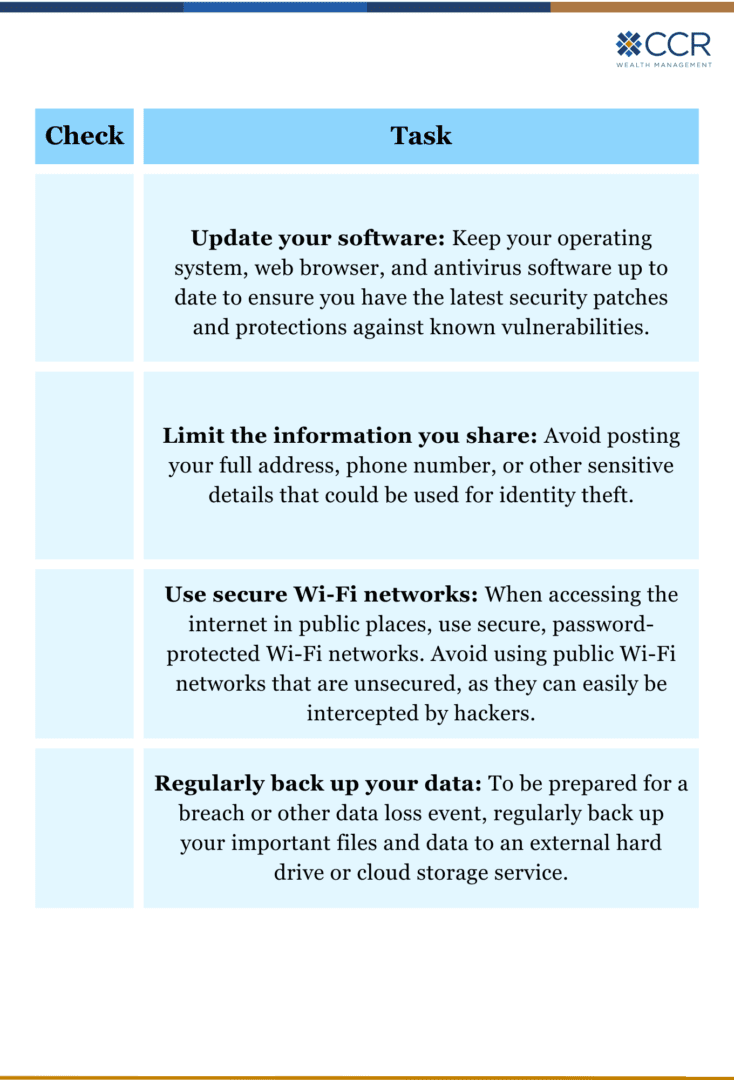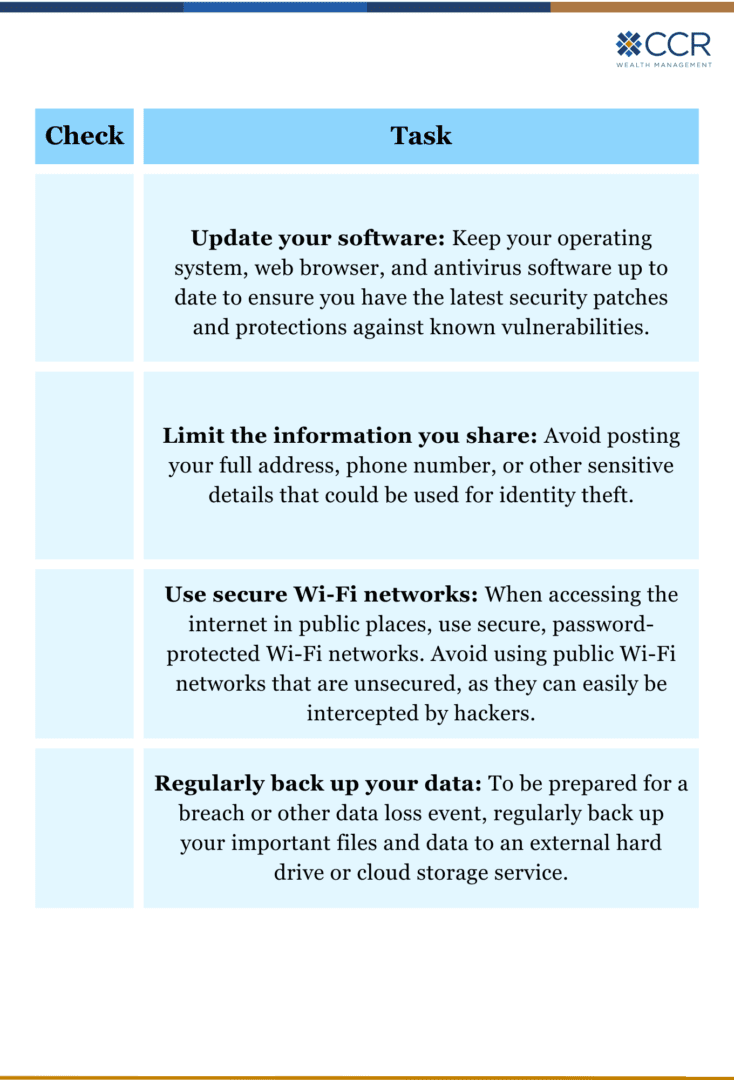 Follow us on social media for more timely content delivered directly to your news feed!