Protect the MVP with Disability Insurance
As a coach, being on the field is key to your team's success. Similarly, ensuring you have sufficient disability insurance can be the key to your family's success should you be unable to coach due to disability.
When was the last time you reviewed your disability insurance? Our team at CCR can help review & plan for your disability insurance needs.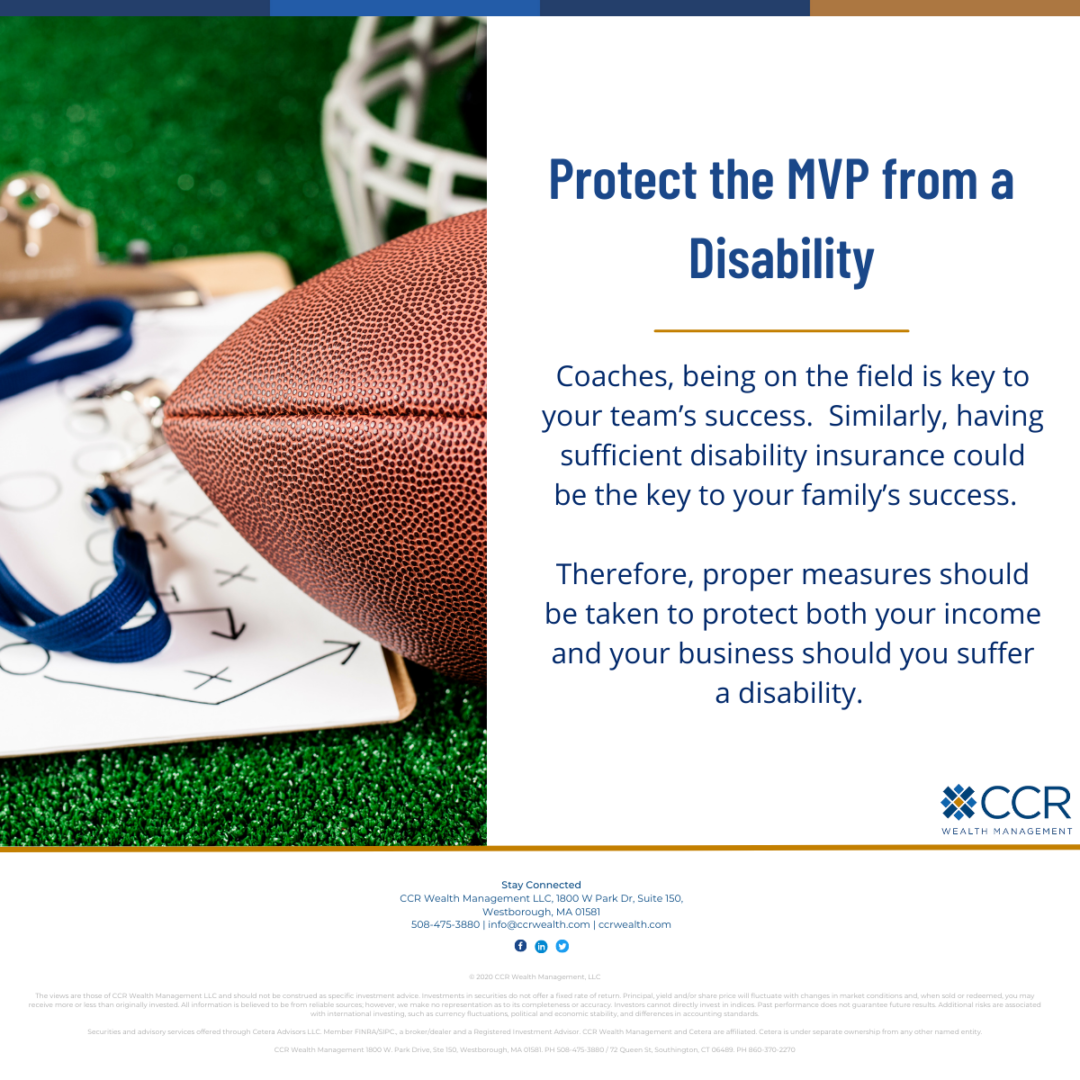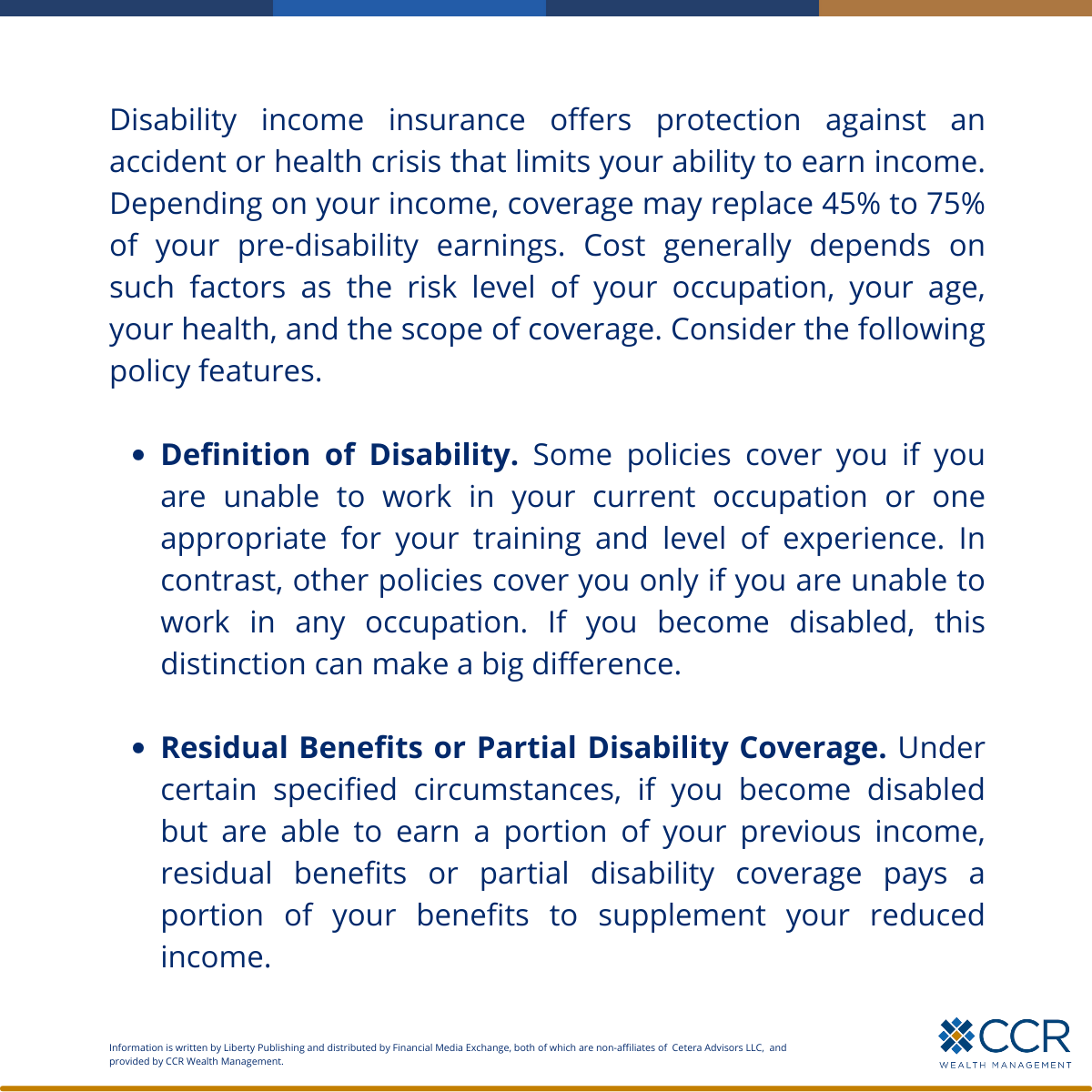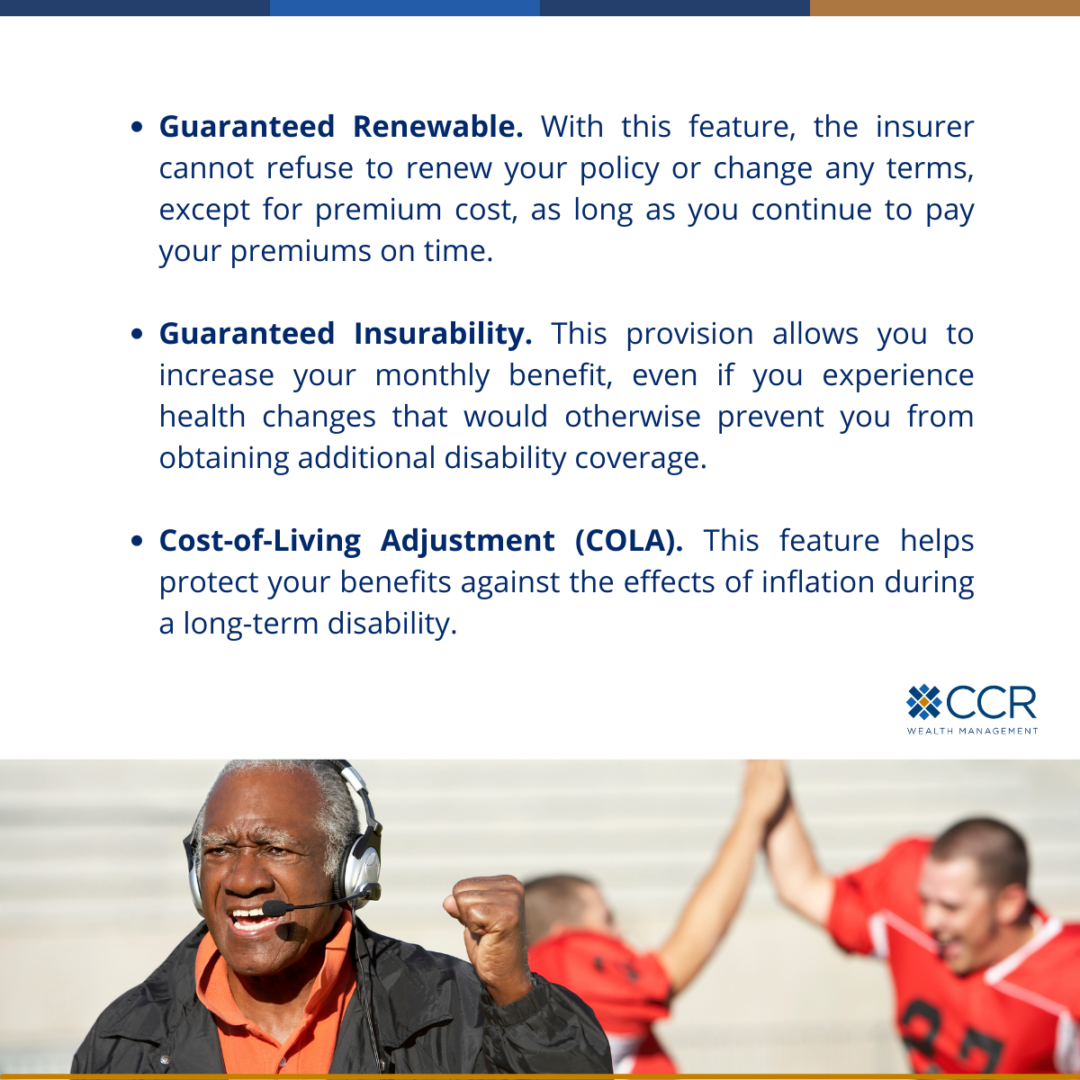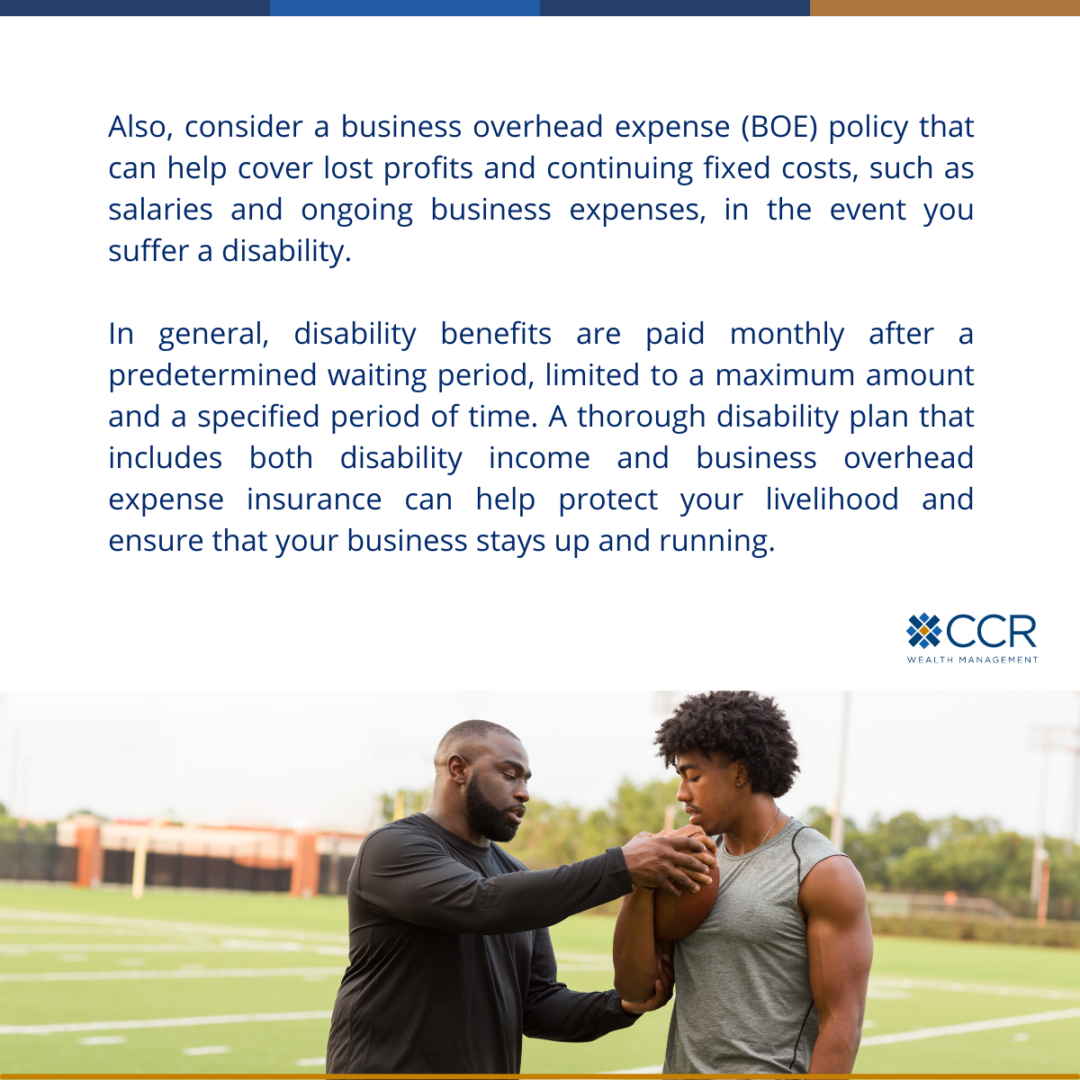 Follow us on social media for more timely content delivered directly to your news feed!