CCR Listed on the Top DC Advisor Teams for 2021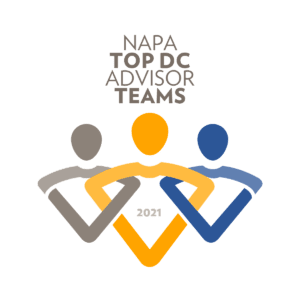 CCR Wealth Management is pleased to be listed again on the Top DC Advisor Teams for 2021!
The NAPA Top DC Advisor Team list highlights the nation's leading retirement plan advisor firms. Sure, we know it's not just about the numbers – but the reality is that NAPA members are having a huge impact every single day, not just on the quality of retirement plan advice, but also in building a more financially secure retirement for millions of Americans. Unlike other lists, this focuses on teams, broadly defined as being in a single physical location, and having at least $100 million in DC assets under advisement. It is based on self-reported assets under advisement as of December 31, 2021, unless otherwise noted. We appreciate the commitment and hard work of the teams acknowledged – and are proud to have the opportunity to share it here.
https://www.napa-net.org/industry-intel/industry-lists/top-dc-advisor-teams-2021